TRAVEL
To get to the University of Groningen in Gronginen, you can arrive by plane, bus, car or bike!
BY PLANE

You can get to Groningen through the international airport of Schiphol near Amsterdam. This is the most likely airport and one with a several trains to Groningen leaving every 30 minutes.
Or you could fly to the local Groningen local airport Eelde which has limited flights from locations around the world. If you will be travelling from Groningen Eelde Airport, you can take a bus directly into the centre. Bus routes 9 and 100 follow the route from the airport and terminate at central station. For more information about bus timetables and fares you can visit the QBuzz website.
You could also fly to the Bremen airport and take a bus.
BY TRAIN

Trains from Schiphol
You will most likely fly to Schiphol where you will take the train to Groningen on the NS line. Trains are around two hours with either direct trains at the hour (:04) or transferring once through Zwolle. These trains leave at the half hour (:34). Tickets for these trains can be purchased in the kiosks (with a maestro card but not all credit cards work on these) or at the airport in person at the NS train ticket counter. This is outside of the baggage area near where the trains depart.  You don't save money by purchasing tickets beforehand, and some online ticket agencies actually charge you more, but if you purchase in advance you don't have to stand in line at the airport train counter.
For information on trains – you can go to NS.NL.  You can search in either Dutch or English.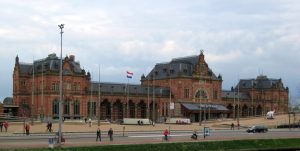 Het Heerenhuis to Groningen, Stationsplein, Groningen – Google Maps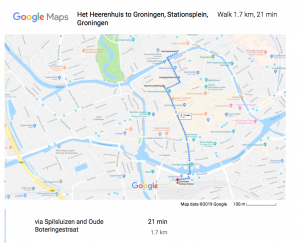 Groningen Central Station is within short walking distance from our venues and nearby hotels (See below).
International Trains to Groningen
You can take trains from all over Europe by booking via NS International. For these tickets, it does help to book at least two weeks in advance.
BY BUS
If you fly to Bremen, you can take a two hour bus to Groningen. Chartered bus tickets on Flixbus can be found here. Tickets through Check My Bus are also very cheap.
Alternatively, if you are in possession of an OV-Chipkaart with an active OV-Fiets account, you can rent a bike from the central station for the duration of your stay.
Map to Locations
ACCOMMODATION
There are several hotels near the University of Groningen which have various rates. Here are a few which are reasonable but also comfortable and nice.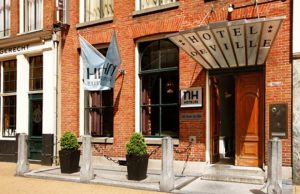 This charming hotel is situated very close to the symposium sites and the university.
Oude Boteringestraat 43, Groningen, +31 (0)20 70 18 042
102 for a single room; 134 double room (including breakfast).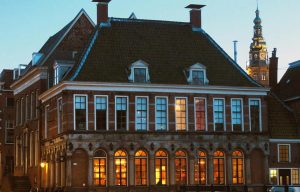 This nice hotel is also situated near the symposium and the university.
Oude Boteringestraat 74, 9712 GN Groningen, +31 (0)50 314 54 3, info@corpsdegarde.nl
85-134 for a single/double room.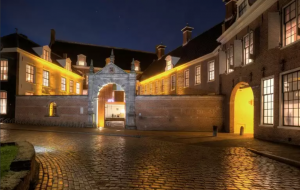 This is an exclusive and pricey hotel but with a great restaurant and situated on a historical site.
Martinikerkhof 23, 9712 JH Groningen
200-230 for a single/double room.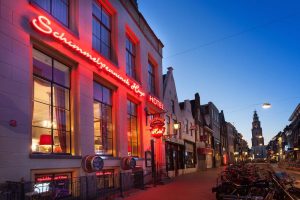 This is a charming hotel near the city center and within walking distance to everything.
Oosterstraat 53, 9711 NR Groningen, 050 318 9502
94 Euros (including breakfast).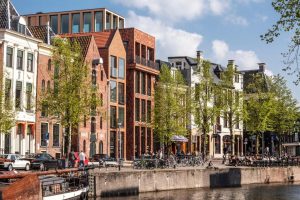 This is a charming boutique hotel on the canal near the city center.
140 (including Breakfast)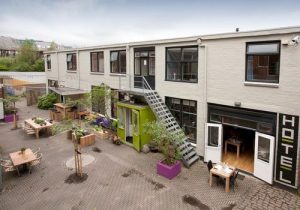 This is a cheaper hotel connected to the music venue the Simplon.
Boterdiep 73-2, 9712 LL Groningen, Netherlands
70-80 (including breakfast).