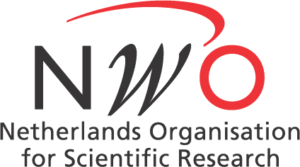 About the KIEM Project:
Female Assistants and Male Executives: Understanding Gender Barriers in the Dutch Music Industry
Overview of Project themes
Since 2013, female popular music stars have gained visibility and prominence in the international music industry, often ranking at the top of international charts. However, behind the performance stage, women are gravely underrepresented. In fact, women 'behind the scenes' occupy less than 15% of paid positions internationally. For over a century, labor positions have been consistently segmented by gender. This disparity appears rooted in specific industrial demands and is accentuated by a predominantly masculine discourse, but due to a lack of data, such gender processes are not yet fully understood (Leonard 2014). Therefore, this study investigates the socio-cultural practices disadvantaging women working behind the scenes within the Dutch music industry. By integrating sociological approaches, feminist and gender frameworks, and cultural theories, new insights gained aim to support the important debate on how to address this gender gap and further how to approach this societal challenge. A more comprehensive perspective on the institutions, social practices, and cultural beliefs which perpetuate such gender inequality in the music business will be followed by an investigation of how women can rather excel in their jobs in ways both benefitting the industry as well as culture and society more generally. Labor inequality prohibits human empowerment and is a waste of talent and capital. As the music industry is an agent of change (Lee 2013), endowed with a symbolic and exemplary role, understanding its gender disparity is critical for providing answers to the challenges of our globalizing, post-industrial information age.
KIEM objectives and affiliations
This research supports the CLICKNL domain of Media & Entertainment in the roadmap Value Creation, as this research investigates the value of creative professionals in the ecosystem of the music industry's labor market. By unravelling the cultural and societal practices, dominant discourses, exclusion mechanisms, specific employment requirements, and psychological barriers leading to the perpetuation of the gender gap in various stages and within different forms, this research will re-conceptualize the value of the creative professional by acknowledging the talents of women in this industry and optimizing the talents of workers of all genders.
As the Value Creation roadmap focuses on knowledge development within the creative industry (and here music industry), this research would lead to a better understanding of how the production of symbolic capital within the music industry through for example music videos can better attract and acknowledge the role of women and girls as laborers, consumers and valued members of society. One of the short comings of the music industry is a lack of data about how girls and women interact with musical icons, performers and commodities as much marketing research is based upon traditional and often masculinist understandings of rock culture and the sale of recordings.
The second facet of this research seeks to assist women and all precarious workers who often work independently and in many flexible capacities to survive in the music industry. This research aims to first inventory what types of creative labor is performed and required by women behind the scenes. Understanding what kinds of labor is attracting and awarded to women is the first step in finding solutions for helping them to cope in a more top-down oriented music industry based upon the highly competitive and cut-throat tactics of 'record men' and the various established positions typically occupied by men such as A & R agent, marketing directors, engineers and producers. Women have often worked in other capacities such as editors, tour managers, booking agents, and in administrative roles and these roles are little understood, nor are they studied in music industry reports. Certainly, uncertainty is a factor facing all creative laborers in the music industry, but research indicates that especially young women are exploited to provide more work for fewer benefits (Leonard). By identifying how and when this happens, this research will provide policy leaders the necessary data to construct infrastructure and organizational support for especially these precarious groups.
This research will develop a theoretical framework, which establishes mechanisms for bridging the gender gap. For one it will provide practical recommendations detailing how the music industry can benefit from a more diverse deployment of women within the ecosystem of the labor market (thus beyond administrative positions). This research will greatly benefit from the interplay between the theoretical perspectives of academicians and the hands on professional collaboration of the private partners, as this collaboration offers unique access to the professionals of the music industry. As people working in the music industry defensively develop a strong sense of 'us versus them', gaining access to the key players and gatekeepers has proven difficult to outsiders. Networking is crucial to doing business in music as well as crucial for this research, therefore this collaboration provides access to important data through interviews with professionals experienced in the Dutch music field. Also, music professionals have a strong sense of peer power. The practical recommendations will be taken more seriously when delivered by a co-researcher/private partner considered to be an insider. The insights developed in this research will lead to particular gains such as: helping to break certain gendered taboos; support the gender debate in public discourse, stimulate a more equal collaboration between men and women (and all genders); and enhance female empowerment within the music industry. As a result, innovation on a societal and economical level will be stimulated and the foundation of a new ecosystem of the musical labor market will be laid.
Project collaborators
The collaboration of the partners of this consortium strengthens the bond between the creative industry and the academic world as this study investigates questions asked by professionals working in the music industry. This consortium represents partners exhibiting extensive academic expertise on gender research in music with over a decade work experience in different fields of the music business within various musical genres. The private partners offer an insider's perspective in an academic context and a unique access to the professionals of the music industry.
Dr. Kristin McGee is Associate Professor of Popular Music at the University of Groningen and perfectly qualified to supervise this project. She is a leading authority on gender in music as it is one of her main research themes. She has published extensively on this subject, including an award-nominated monograph on jazz women in film and television (Some Liked it Hot: Jazz Women in Film and Television, 1928-1959) as well as several articles on contemporary gender dynamics in the music industry for the journals of Popular Music and Society and others. She is also the current Chair of the IASPM Benelux chapter (International Association for the Study of Popular Music) and chair of the Music Matters concert and lecture series at the University of Groningen. She has served on several boards in the Netherlands including the KVNM (De Koninklijke Vereniging voor Nederlandse Muziekgeschiedenis) and has connections to both the Popcoalite and the VNPF (Vereniging Nederlandse Pop Podia en Festivals), which represents the live music industry in the Netherlands. Currently, she actively lectures on gender dynamics in the music industry such as for her recent presentation in Warsaw, Poland in which she gave a keynote on the gendered power dynamics in music video. Finally, before working full-time as a researcher and academic, McGee was a professional musician and recording artist in the Chicago music industry so she understands firsthand the dynamics guiding labor relations within the contemporary music industry.
Spektre Management is one of the Netherlands leading management agencies in house and techno music. It represents top ranking DJs within the Dutch dance scene, launching many DJ careers in recent years. The DJs represented by Spektre perform at all of the major dance clubs and feature within the national and international festival circuits. Having recently altered its personnel policy to promote more equitable gender ratios, the managing directors of Spektre are very supportive of this research as they believe their business will thrive from achieving well-balanced gender ratios and by designing a business model supporting gender diversity.
Drs. Marjan Wynia, PhD candidate and co-researcher for this project, has worked in the music industry for over a decade and has built an extensive network in this field. As a co-founder of female network organization Chicks in the Bizz, she has witnessed and supported the growing debate on gender disparity in the music industry, acquiring important experiences with its unique gender contours. Meeting colleagues with widely varying views spurred her curiosity on the persisting gender gap in an industry regarded as progressive and egalitarian. From such experiences, she published an online guide to the Dutch music industry which is now an important reference work for Dutch artists. Having organized numerous editions of the Muzikantendag conference and many local and national music contests, she is well acquainted with the Dutch music artists and the key industry players. Her prior experience in the music industry has afforded her a unique access to its professionals, who have informed her about the specific dynamics and social codes of this sector. Her research interests lie in the fields of music sociology and cultural studies. When completing her MA in Sociology of Culture at the University of Amsterdam, she researched the Amsterdam club scene with an emphasis upon the relation between music preferences and adolescent identity processes.