Crafting Creative Jobs in 
the M

usic

Industry: 

Successful Women

Speak

 

on

O

ccupying M

ale-Dominated Creative Roles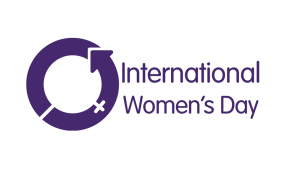 When considering the gender disparity in the music industry, women are not only underrepresented, but a pernicious dynamic persists where particular roles appear segregated by sex. Within both Romantic arts traditions as well as within the rockist ideology, the 'artist' as archetype is often conceived of as masculine. Often, women are understood as capable of exhibiting good taste and proficient as crafts persons, but not as artists. This may explain why women often occupy roles in administrative and marketing positions yet remain less visible in creative roles such as A&R, production, composing, or as performing artists. Today we have invited women who occupy such roles in order to talk about their experiences in this male-dominated world. How do they cope with biased evaluations on their creative work, what gender barriers do they encounter, and how can they thrive and succeed in their jobs? Jo Sandow, Laura Bell, Cissy Joan and Marg van Eenbergen, all professionals in the music industry, will reflect on these questions during a panel dedicated to this timely topic.

Hearing Gender Dynamics in Music
Feminist musicologists have long struggled with normative analytical methods and seemingly neutral music conceptions that tend to exclude bodies and feelings (e.g. Cusick, McClary). Even further, feminist epistemologies, like Donna Haraway's 'situated knowledge', draw into question traditional conceptions of music as objects of study. Eventually with the expansion of popular music studies, theorists found it necessary to widen established perspectives and conceptions of music, to forge models which focus more on relations between subjects and sounds (e.g. DeNora, Shepherd/Wicke, Wicke). Yet still conceptions related to gender alongside wide-spread examples of sexism seem difficult to grasp when considering the more ephemeral qualities of sound. Therefore, from a feminist standpoint, the question arises whether normative conceptions of music and analytical methods might still tend to veil aspects of music that are relevant for the reproduction of gendered inequalities.
In L.J. Müller's presentation, she* will first pose questions about the (possible) aims of music analysis and then deliver a feminist critique of normative conceptions. Inspired by a feminist approach, she'll* discuss some alternatives and propose new ways of hearing gender and sexist dynamics in the sound through representative examples of popular music. With these examples, she* will argue that a male gaze and performative gender production continually takes place in music and can be meaningfully discussed not only through socio-cultural contexts but also within forms of music analysis. She* not only hopes to broaden the understanding of the cultural re-/production of sexist dynamics embedded in sound, but also to increase reflexivity about music-analytical tools and to motivate creativity in the finding of alternatives.
Jo Sandow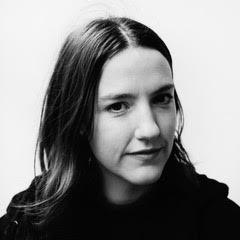 Over eight years and across two continents, Sandow has established a solid career in the sync, licensing and music supervision business with industry heavyweights Mushroom and Sizzer. After spending five years as a creative agent in the Sync Department at Australia's largest independent music company, Mushroom Group, Sandow packed up life in Australia and made the move across the world. As a self-employed entrepreneur in the Netherlands, she started New Slang, a Sync Agency working with international artists, publishers and labels to help them navigate the sync world in Europe. It was through these previous roles that she fostered her relationship with Sizzer, where worked as a Music Producer and now works as a Creative Strategist, focusing on music strategy and concept development for award-winning work such as Diesel (Gold for 'Best Use of Adapted Music' Eurobest 2018), Ariston, KPN, HEMA and more. On the side, she loans her voice to occasional shows on Amsterdam's Red Light Radio and to making after-movies for some of Sizzer's more bizarre output.
Laura Bell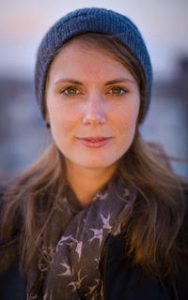 Managing Director of BMG Production Music, Bell leads a team of skilled music supervisors and creatives who work with directors, producers, and creators to find, license and/or create the best possible soundtrack for their projects. Previously Laura worked exclusively with hit repertoire, syncing the latest music in films and commercials for BMG and working brands such as Ferrero Rocher and Corona. In Australia, Bell was Executive Producer & Manager of the Australian Broadcasting Corporation's Classics & Jazz record label, recording and releasing award-winning albums marketed and distributed via Universal Music. Laura has studied music at both the Sydney and The Hague Royal Conservatorium and completed a Master of Management from the Australian Institute of Music, based in the Sydney Opera House boardroom.
Marg van Eenbergen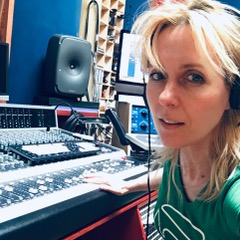 For some fifteen years, Marg van Eenbergen was frontwoman of bands such as Seedling and GRAM. She played her music on many prestigious stages and media, from Lowlands to BBC Radio 1. While being an artist, she also enjoyed taking on the role of the producer, and five years ago, she finally chose a life as a full-time producer. In her own recording and mixing studio in Amsterdam, she has worked on various TV commercials and film music, but 'producing records' is her Big Love. Recently (co-) she produced releases of Dési Ducrot, Vive La Fête, Charlie Dée, LÖNA, and Kiri Mioki, among others.
L. J. Müller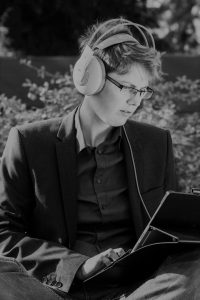 L.J Müller finished her* studies in musicology and cultural studies at Humboldt-University of Berlin in 2014. In 2016 she* received the Maria Hanáček price from the German-speaking section of the International Association for the Study of Popular Music (IASPM D-A-CH) for the best presentation of a young researcher at the biennal IASPM D-A-CH conference. In 2018 she* published a book based on her*  M.A.-thesis named "Sound und Sexismus – Geschlecht im Klag populärer Musik. Eine feministisch-musiktheoretische Annäherung". At present she* works on a PhD on the sound of gendered performances in popular music, where she* is interested in the sonic aspects of sexuality, desires, and discrimination.
Cissy Joan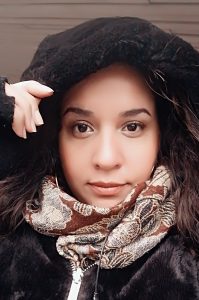 Cissy Joan was born and raised in Groningen, but her roots extend beyond the borders of this city as she is of European, Caribbean and Surinamese descent. Following the musical footsteps of her father, grandfather and great grandfather, she is a fourth-generation musical artist. From a young age, Cissy started singing and writing her own music and later on added spoken word to her repertoire. She is now working as an artist, host, workshop teacher, and coach. This February, Cissy released her new EP: Wat Is Liefde? She is also freelancing in cultural education, performing arts, programming and acts as a jury member for talent contests.